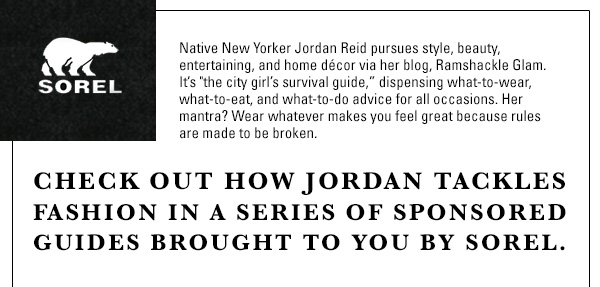 Click through the images above to check out all the fall looks I put together for New York Magazine and Sorel.
My favorite: probably Date Night, mostly because of that faux fur coat. (And the Lucy cameo.)
But my favorite boots? Definitely the pairs featured in Glammed-Up Casual and Autumn Classics: they've barely left my feet all autumn long.